Salvation Army Garden
The Salvation Army garden is located at 527 9th Ave. S next to the Salvation Army's Family Services building. They regularly provide food for families in need, so when they purchased the building with the neighboring double lot Jesse Oldham, their coordinator, thought it was a perfect location for a garden. He was right.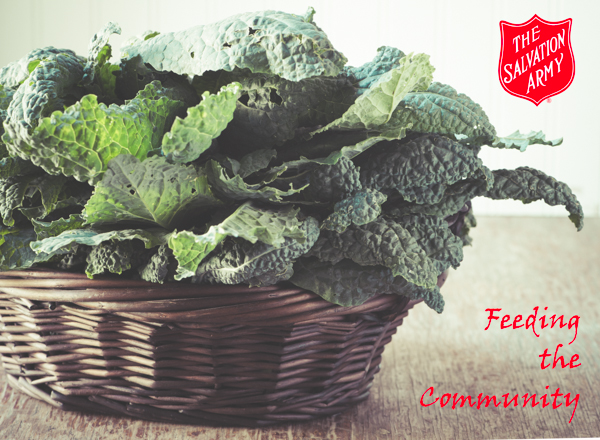 Wade Crouch, the now retired Cascade County MSU Extension agent, plowed, tilled and fertilized the area with the help of a friend to prepare it for planting. Kathy Craig, a Master Gardener and at the time a River City Harvest board member, organized other Master Gardeners to plant and care for the garden throughout the season. She and her husband put in countless hours tilling and watering, particularly since watering was only possible by hooking up a single hose to the bathroom sink in the Family Services building…and only during business hours! The harvest went well throughout the summer until a snowstorm hit in the third week of September. Kathy and her crew harvested over 600 pounds of tomatoes in a single day – red and green – in order to save what she could. A subsequent and prolonged warm spell kept the veggies coming for weeks after, and by the time it was all said and done she harvested approximately 5000 pounds of produce from the garden.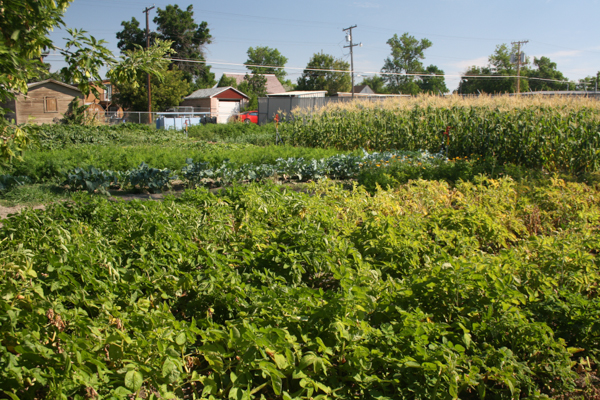 In 2011, a generous donation allowed the Salvation Army to install a water line with three spigots. Wade Crouch paid for the materials for drip irrigation solving the watering issue. Despite a late planting date due to a record setting wet and cold spring, the garden is thriving under the Craig's vigilant care, as well as the attention of dedicated volunteers.
Since the Salvation Army garden is a big area – roughly 8000 square feet – we're always in need of additional hands to help plant, weed, harvest and ultimately clean up in the fall. It's a great place to help the community and enjoy spending time in the garden. If you'd like to help please email us at rivercityharvestgf@gmail.com. Kathy Craig is the manager of the garden.